Drop in the Ocean -- Art Exhibition of Liu Haisu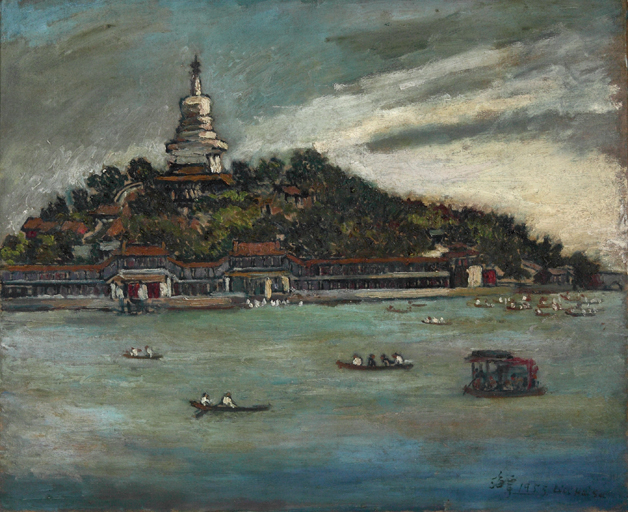 Show Time:2017-11-03 To 2017-11-26
Venues:Hall 1、8、9
---
This exhibition displays 101 pieces of Liu Haisu's calligraphy and paintings. They are separated into three chapters. Chapter one, themed "I Want to Mount Clouds to Heaven", exhibits 28 works of Liu Haisu on Mount Huang, comprising 17 splash-ink and splash-color works and 11 oil paintings. Chapter two, themed "Today Lotus is Bright Red", shows 34 traditional Chinese paintings and two pieces of calligraphy of Liu Haisu. The traditional Chinese paintings adopt all-round art techniques including Chinese ink painting, light purple-red painting, splash-ink and splash-color. Chapter three, themed "China in Colorful Mist", puts on show 37 oil paintings of Liu Haisu, mainly depicting landscapes across China.
It's worth noting that Liu Haisu's children donated to NAMOC Liu's oil painting Sea of Clouds in Mount Huang, traditional Chinese painting Sweet Smell Around Us (Splash-ink painting of Mount Huang) and calligraphy Western Suburbs in Mid August. They added masterpieces to the perfection of the collection of NAMOC.

Copyright
All text, images, and audio and video manuscripts on this website are only for display on the English official website of Nanjing University of the Arts and are not used for any commercial purposes. The copyright of the works belongs to the authors of each work. No media, website, unit, or individual may download, reprint, link, repost, or reproduce and publish without the written authorization of the school and the author. Otherwise, Nanjing University of the Arts will hold them legally responsible for the behavior.